Main content starts here, tab to start navigating
AMK Cookbook Challenge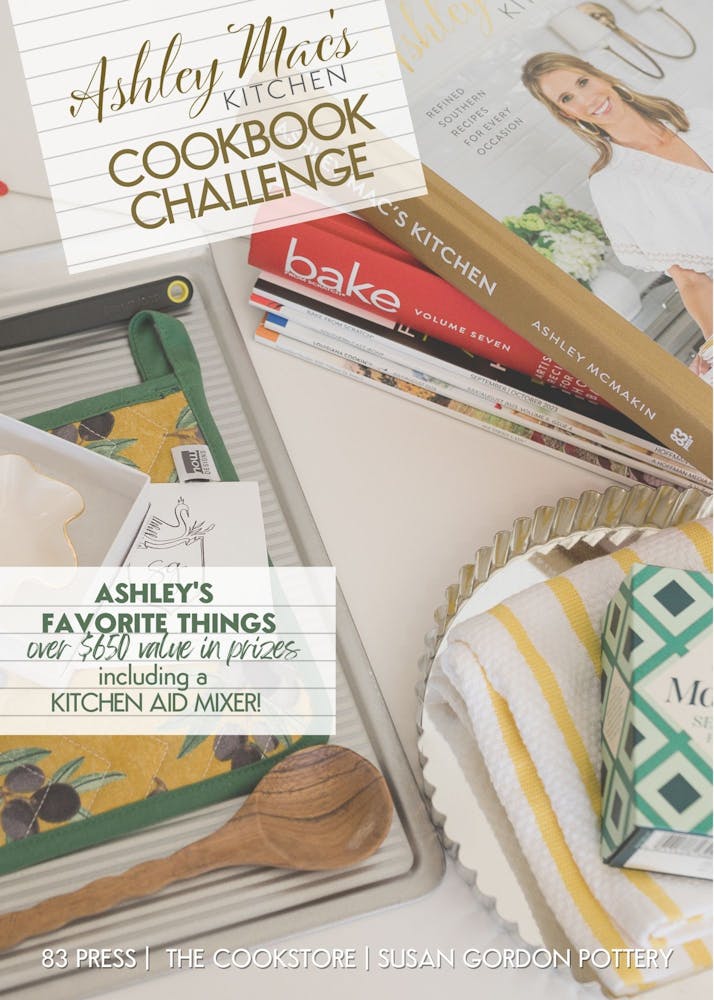 Rules for Ashley Mac's Kitchen Cookbook Challenge:
Eligibility: The contest is open to individuals of all ages who have access to Ashley Mac's Kitchen Cookbook - in any state, any age, any level of cooking/baking experience.
Recipe Selection: Participants must choose a recipe from Ashley Mac's Kitchen Cookbook to prepare for the contest. The recipe can be any dish of their choice from the cookbook.
Cooking Process: Participants are responsible for gathering the necessary ingredients and following the chosen recipe as closely as possible, using the same ingredients and following the instructions provided in the cookbook. Variations to make a recipe gluten free/dairy free/allergy friendly are accepted.
Creativity: While sticking to the recipe is important, participants are encouraged to add their own creative touches or presentation ideas to make the dish their own.
Documentation: Participants are encouraged, but not required to document their cooking process and final dish through photos or videos. This documentation will be used for evaluation and may be shared on Ashley Mac's Kitchen's social media platforms. The final submission photo will be what is evaluated.
Submission: Participants are encouraged to submit 1-5 photos or videos documenting their progress plus ONE photo of the final submission via Google Form upload below. The submission deadline will be September 30th.
Judging Criteria: Entries will be evaluated based on factors such as adherence to the recipe, creativity, presentation, and overall appeal of the dish.
Winner Selection: A panel of judges from Ashley Mac's Kitchen, including Ashley, will review and select the winning entry based on the judging criteria. The decision of the judges will be final.
Prize: The winner will receive Ashley's Favorite Things Prize Pack, along with recognition and the opportunity to have their winning dish featured on Ashley Mac's Kitchen's social media platforms.
Announcement: The winner will be announced on October 5th, and they will be contacted directly via phone/email to claim their prize.
Consent: By participating in the contest, participants grant permission for their name and submitted documentation to be used for promotional purposes by Ashley Mac's Kitchen.
Contest Validity: Contest will be valid once at least 5 complete submissions have been received by Google Form Submission. Any entries sent by email, social media messages, or any other avenue will not be admissible. AMK reserves the right to cancel the contest at any time.

ASHLEY'S FAVORITE THINGS prize pack (over $650 value) includes:
Kitchen Aid Classic™ Series 4.5 Quart Tilt-Head Stand Mixer in White or Black.
includes 4.5 Quart Stainless Steel Bowl, Coated Flat Beater, Coated Dough Hook, 6-Wire Whip
83 Press/Hoffman Media - Bake from Scratch Cookbook - vol. 7, plus any 2 one-year subscriptions of your choice: Southern Lady, Southern Cast Iron, Bake from Scratch, Taste of the South, Southern Home, plus more.
The Cook Store - Mountain Brook, AL - baking sheet, baking pan, tart/quiche pan, dish towel, hot pad, cake tester, spatula, and wooden spoon
Susan Gordon Pottery - pinch pot
Maldon Salt
A signed copy of Ashley Mac's Kitchen to share!
Celebrate the Family Expo | 9.16.23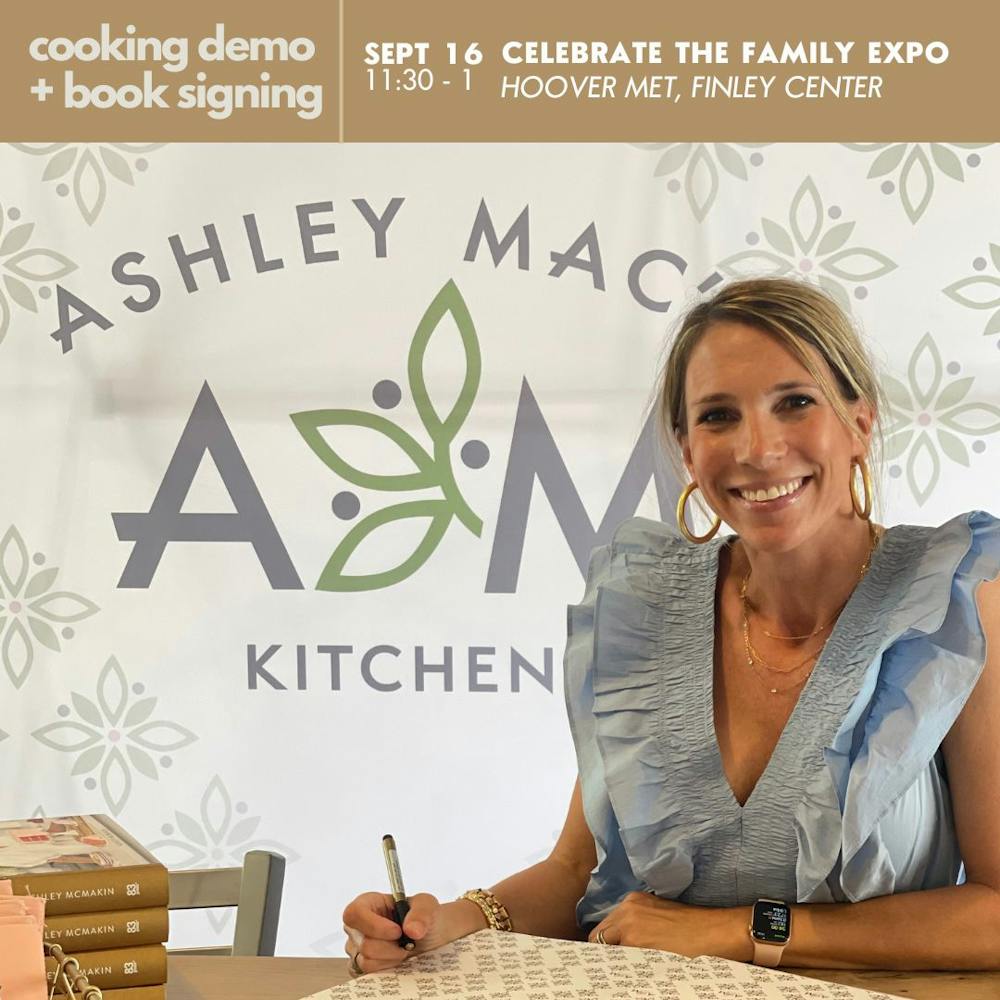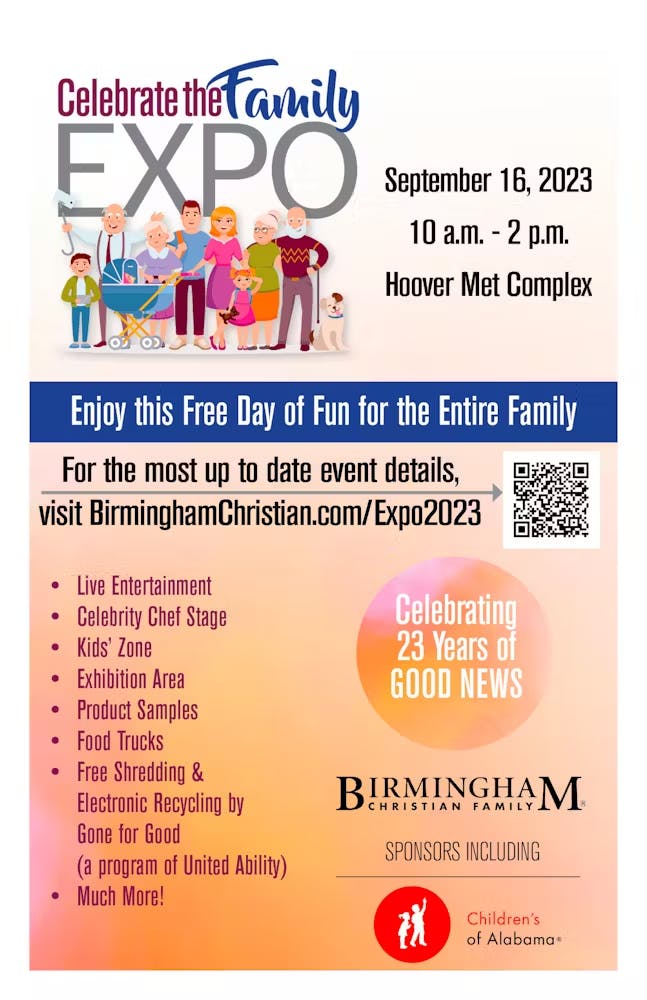 Ashley will be hosting a cooking demo (with samples!) and signing cookbooks at the Birmingham Christian Family's Celebrate the Family Expo on Sept 16th at The Hoover Met Complex.
For more information visit: BirminghamChristian.com/Expo2023
Page & Palette: Book Signing | 9.21.23
Visit Page & Palette online here.
Provision: Book Signing | 9.21.23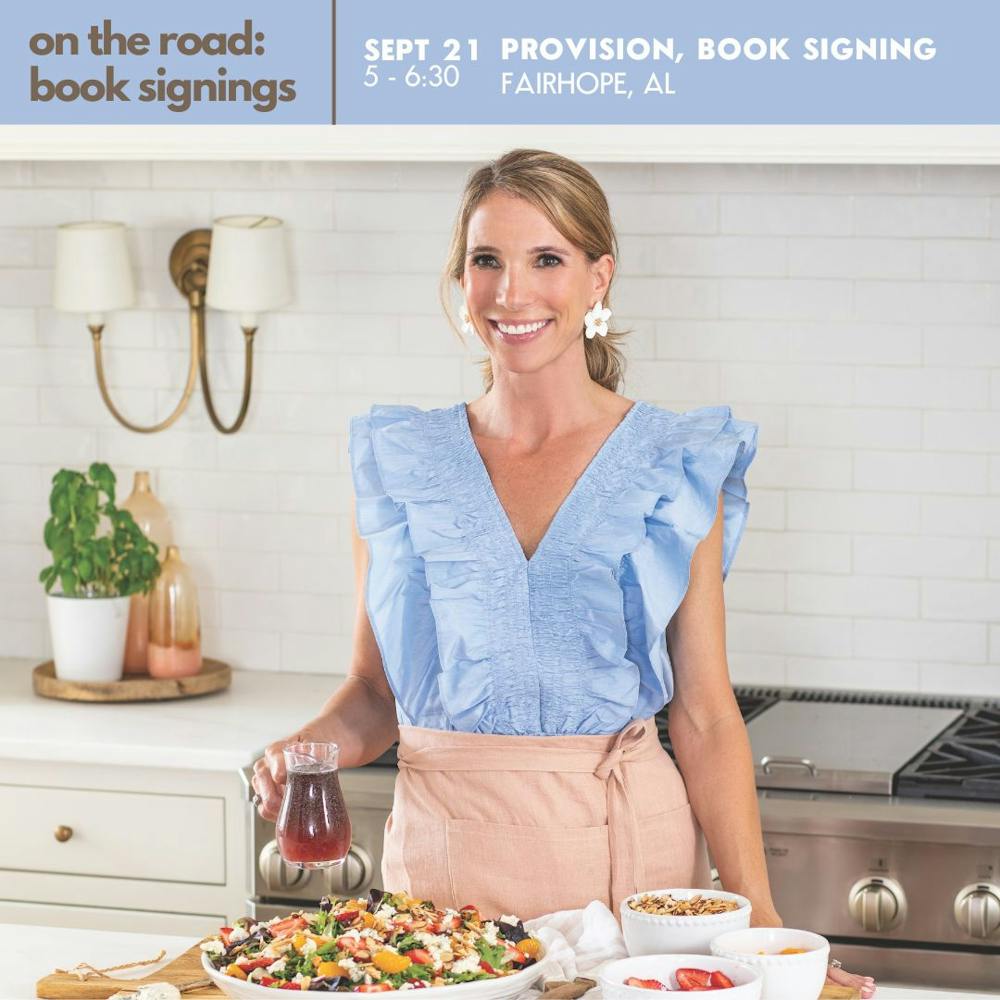 Visit Provision online here.
Shoppe Event with the Southern C | 9.26.23
Learn more about The Southern C here.
Culverhouse School of Business at U of A - Speaking Engagement | 9.27.23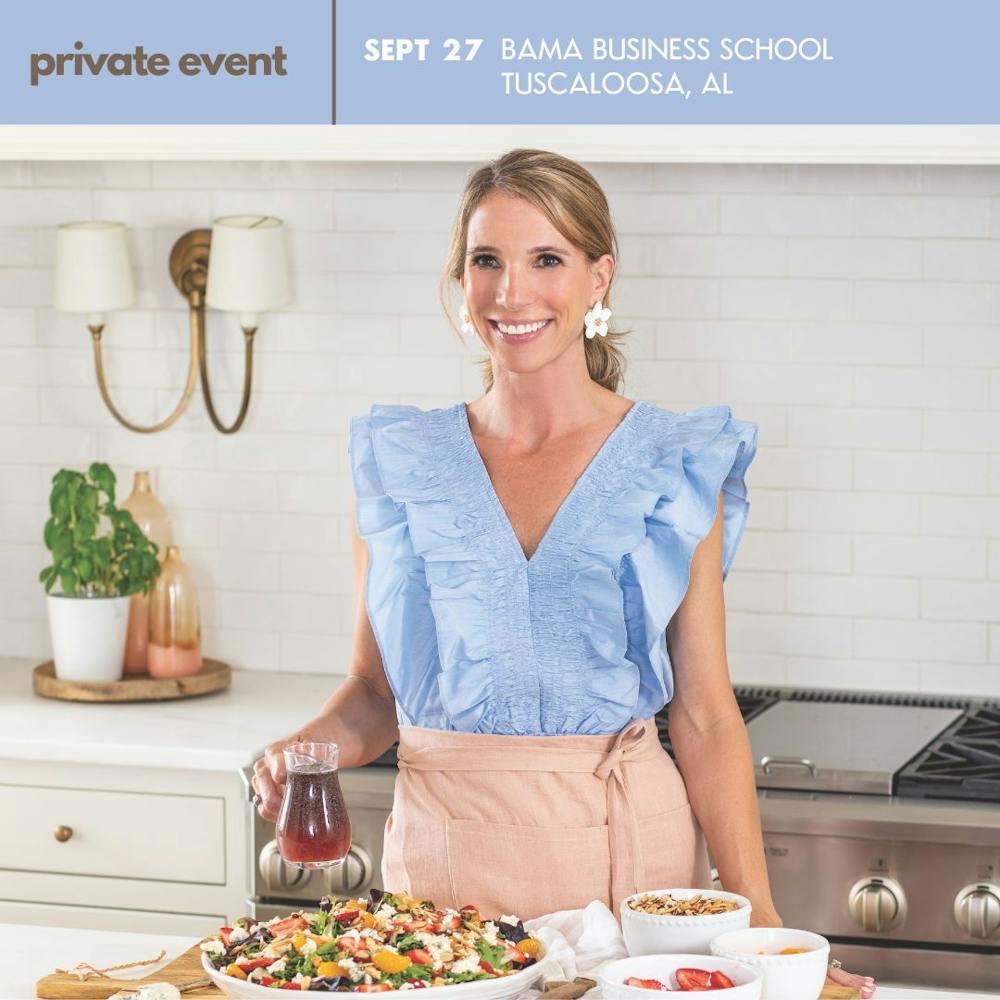 Learn more about Ashley and Andy's alma mater, Culverhouse School of Business at the University of Alabama
here.
Exvoto: Story Telling & Book Signing | 10.17.23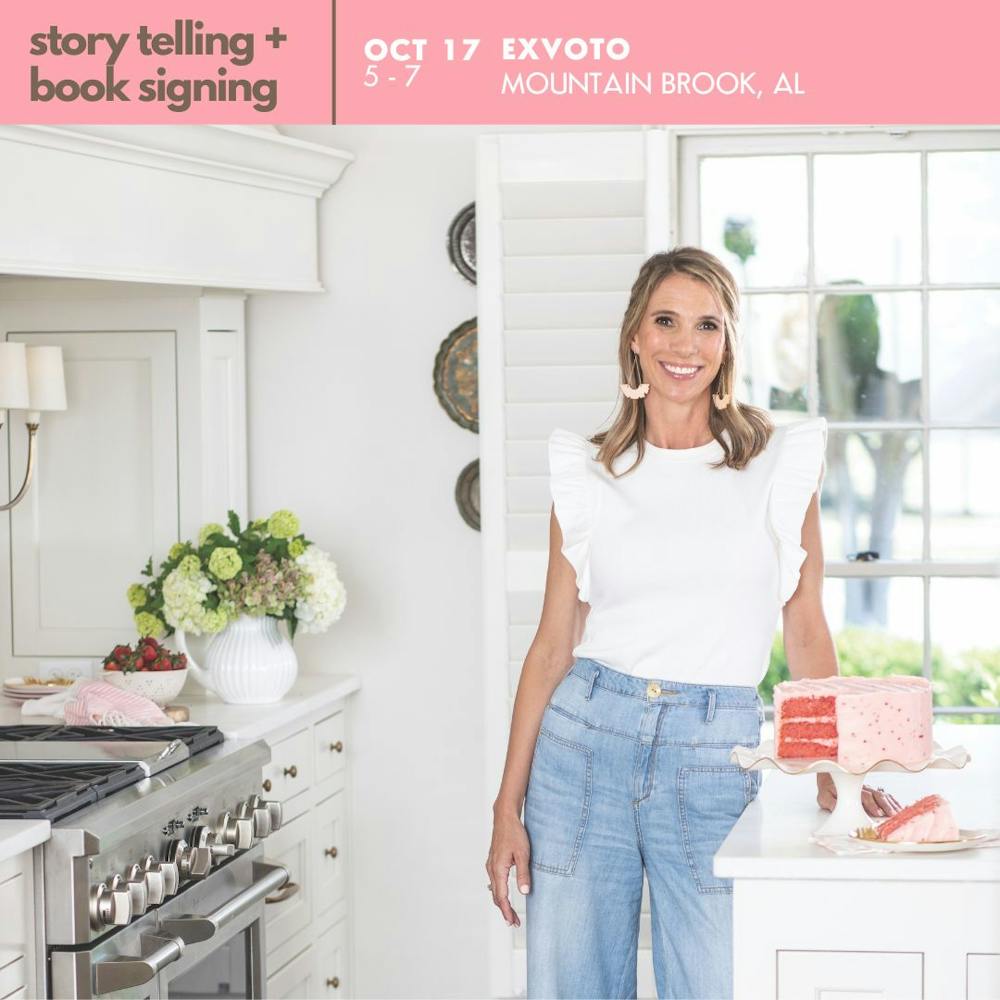 Visit Exvoto online here.
Shop Save Share
SSS by the Junior Service League of Birmingham, Oct 18-29
Selma Library Luncheon | 10.24.23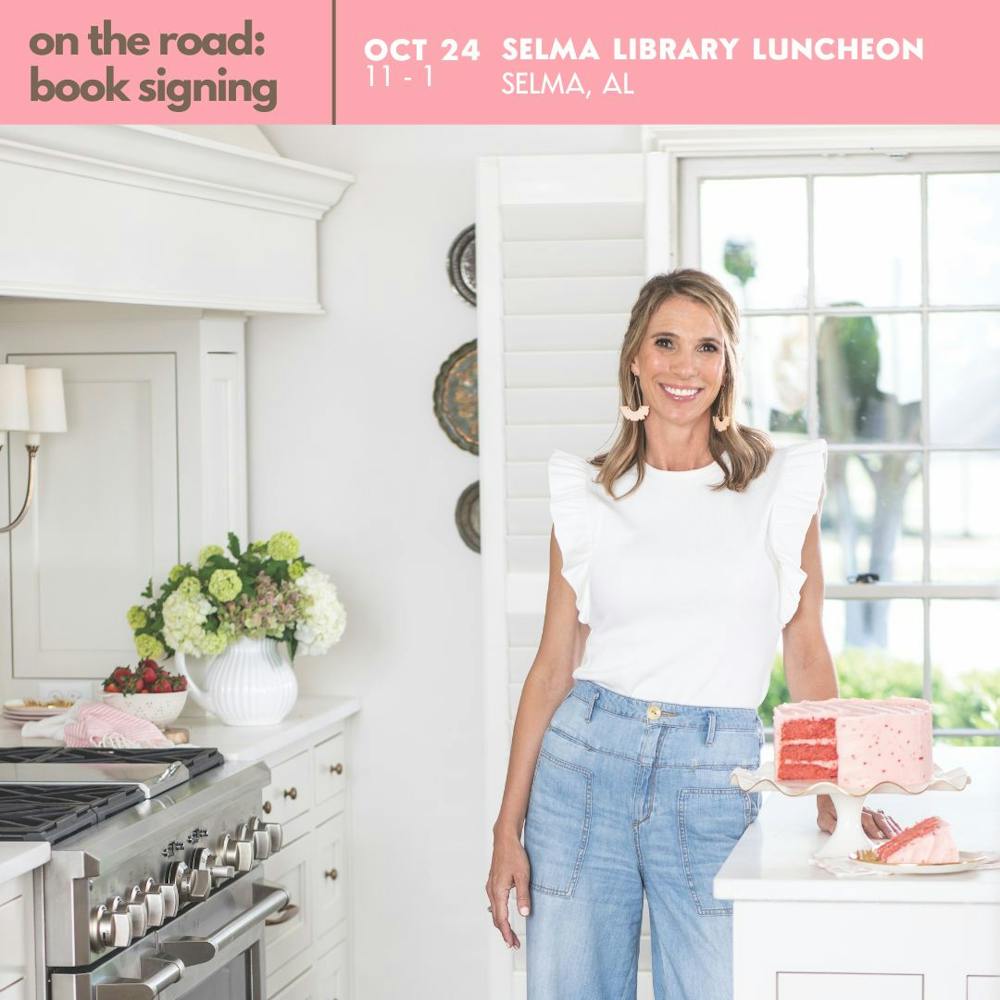 Visit the Selma Library online here.
AMK Homewood: Book Signing + Holiday Open House | 11.2.23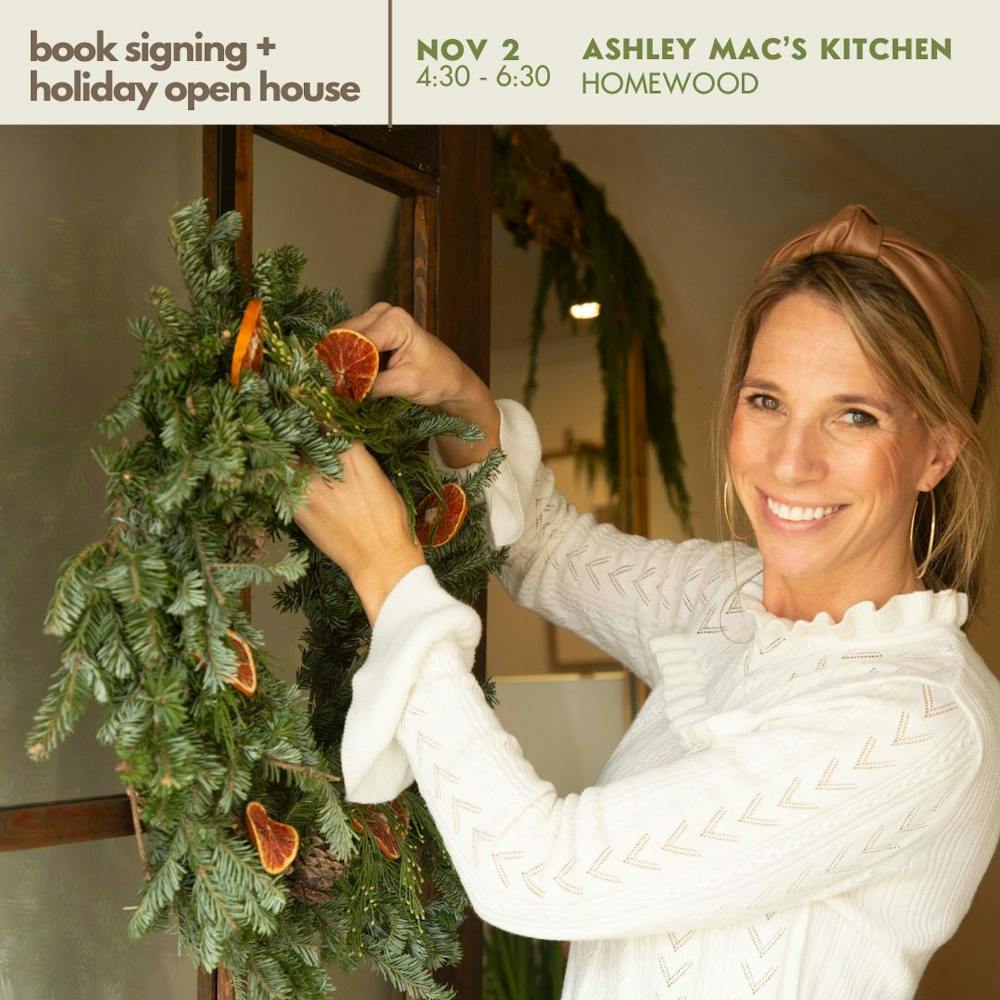 Tracy Barrett Interiors: Book Signing | 11.3.23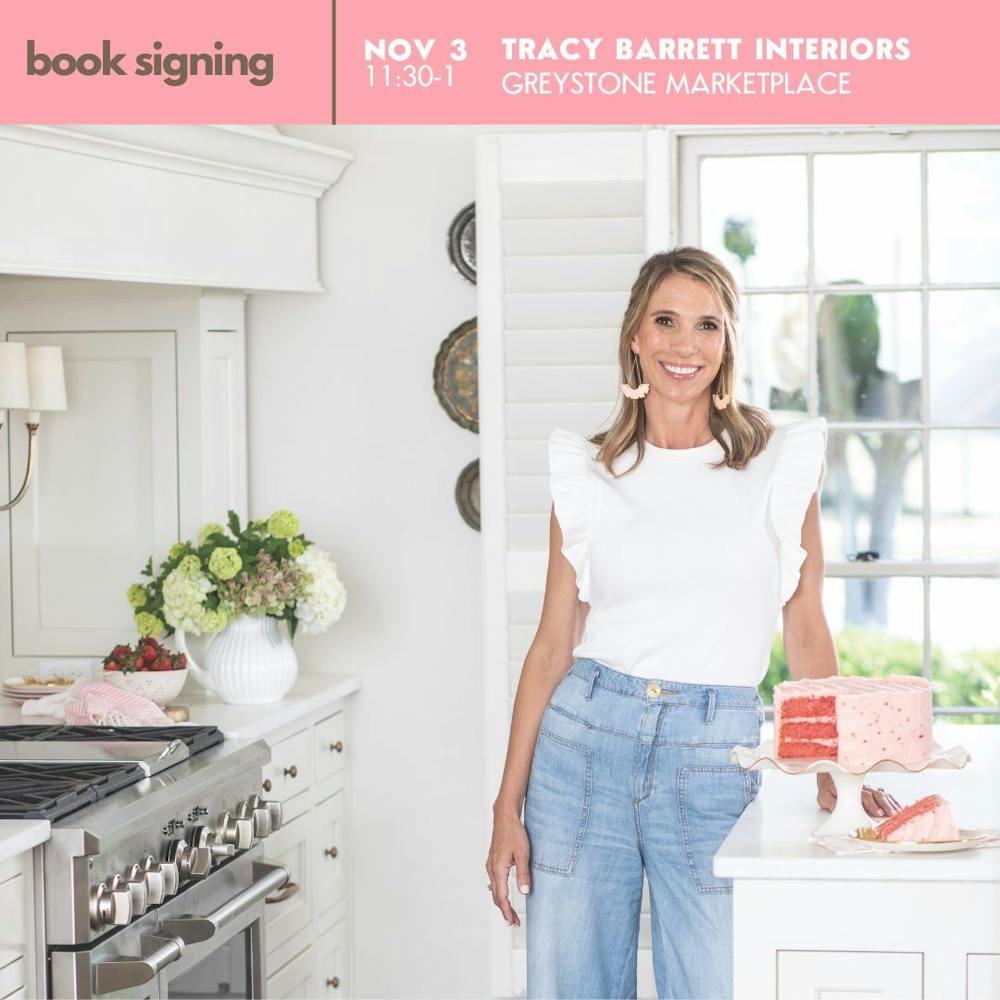 AMK Cahaba Heights: Deck the Heights | 11.11.23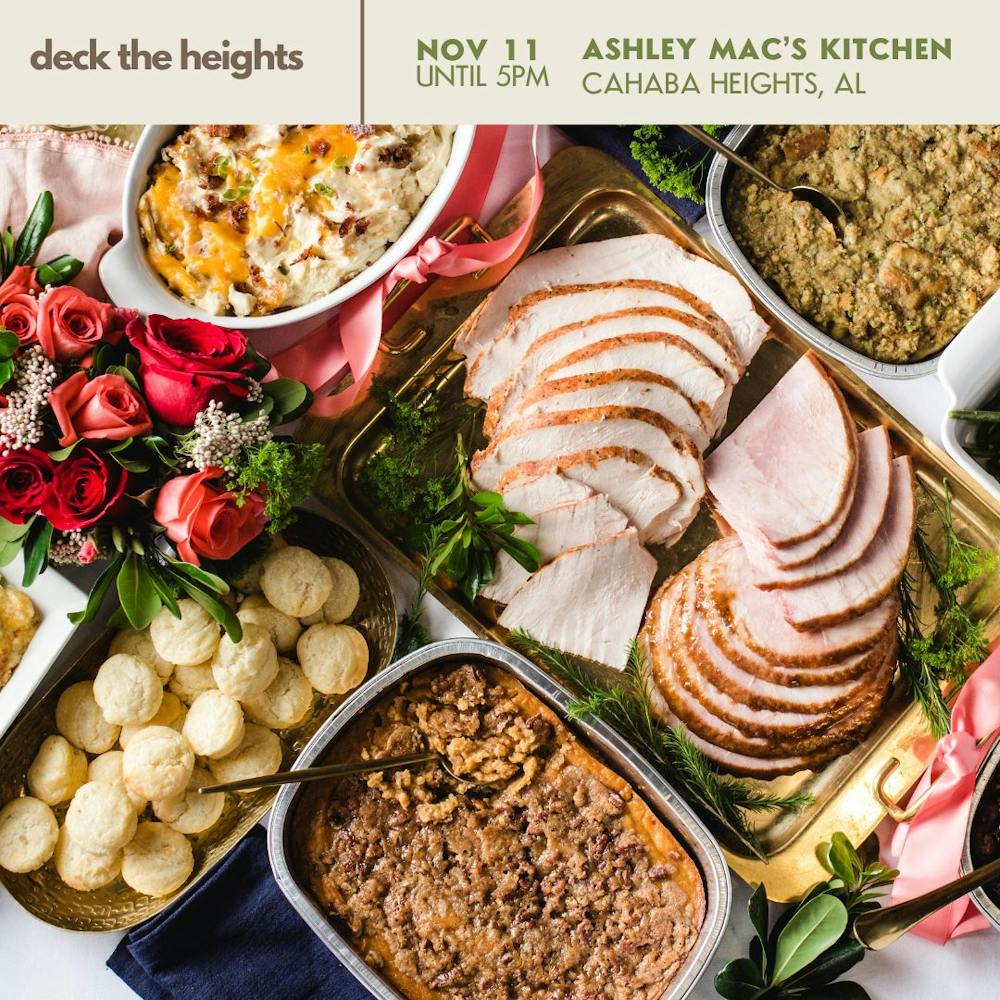 AMK will be open until 5pm on Saturday, Nov 11 at our Cahaba Heights location during the Deck the Heights event in Cahaba Heights. Pre-signed cookbooks and Market items to set you up for Holiday success!
The Church at Liberty Park: Ladies Event | 11.14.23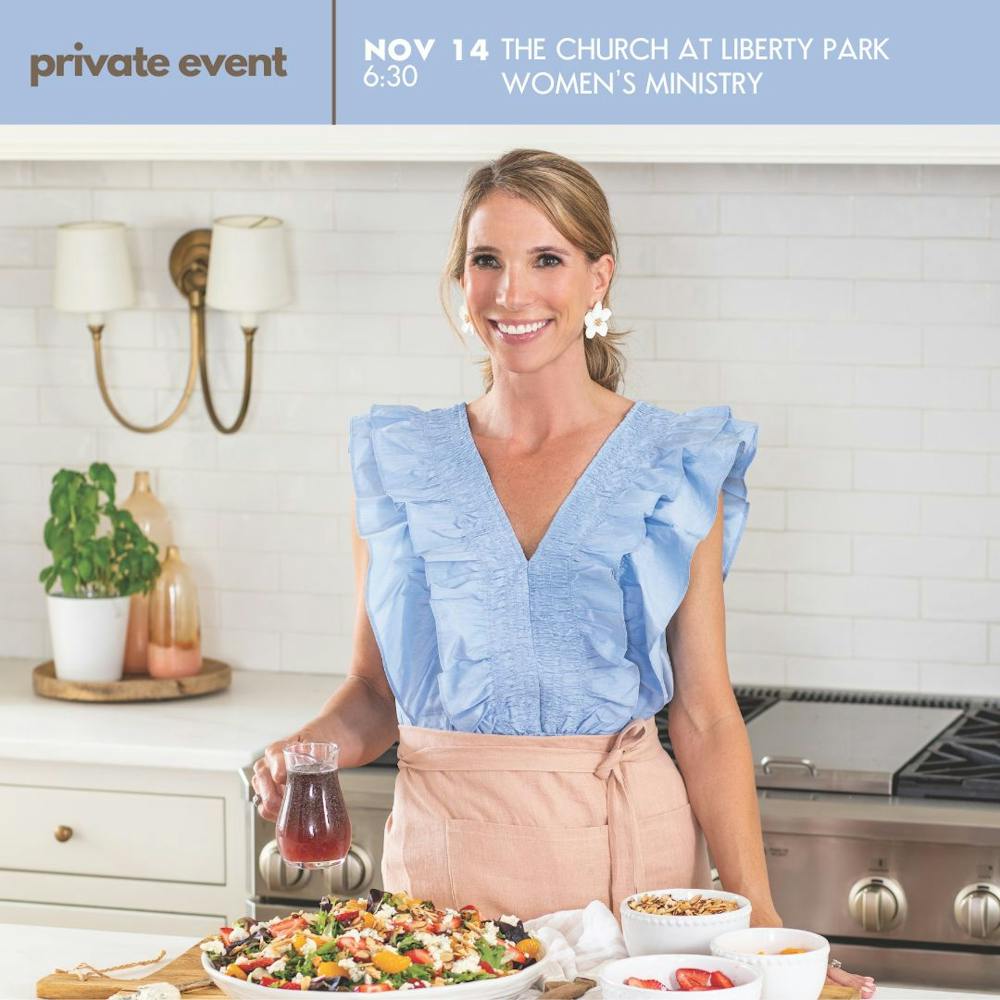 Learn more about the Church at Liberty Park here.
Market Noel | 11.15.23 - 11.18.23
Market Noel - Nov 15-18, 2023
Cafe and Market items available while you shop at the JLB event at the Finley Center.
AMK Cahaba Heights: Book Signing | 12.2.23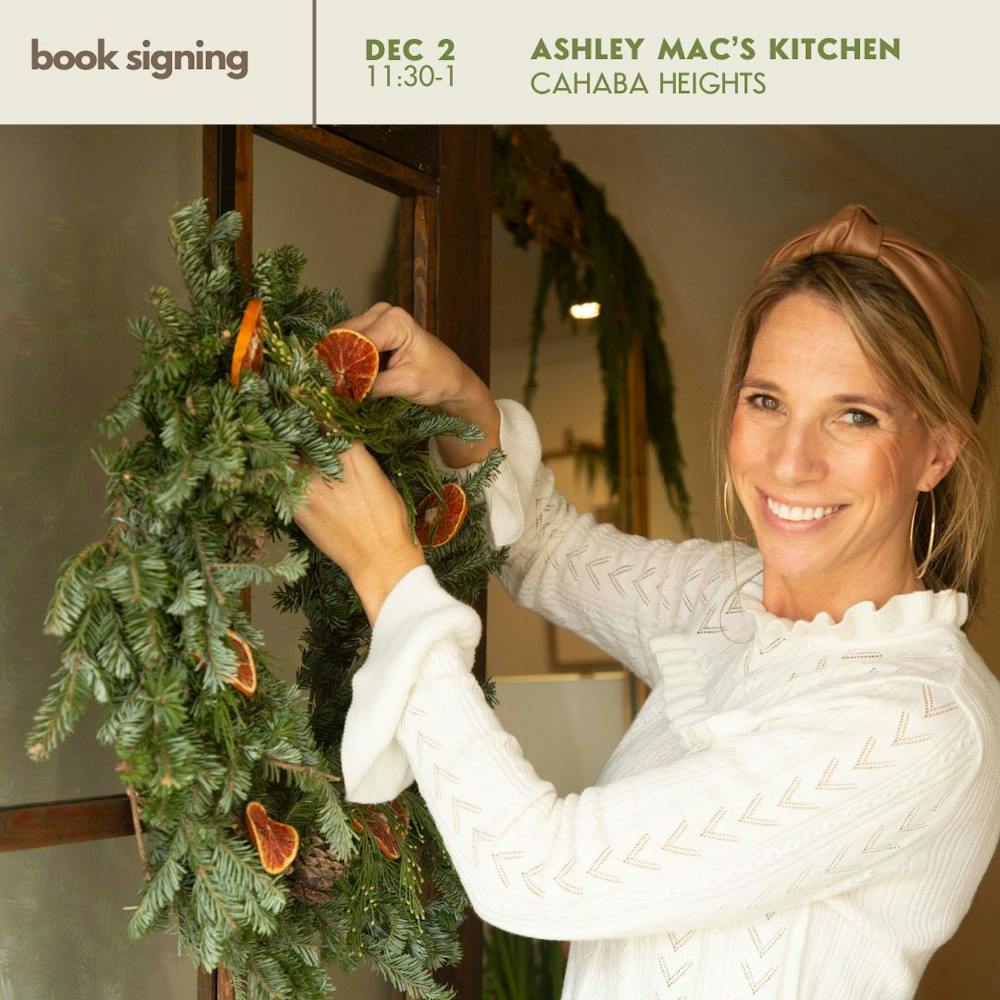 AMK Inverness: Book Signing | 12.12.13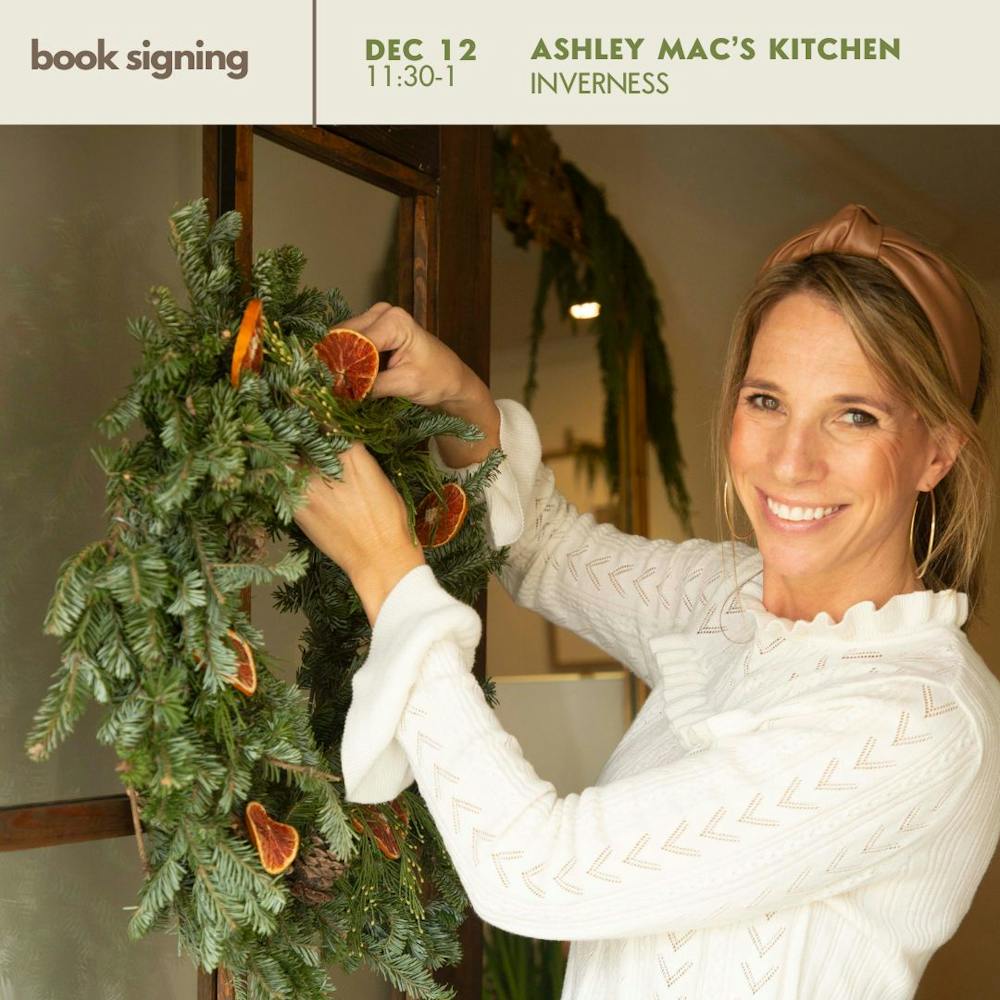 AMK Riverchase: Book Signing | 12.13.13